Hello, my name is
Frenky Harry.
I build software that matters.
I've always keen to learn one something new. During my last 7+ years on my professional journey, I've been learning a lot from the best. Currently working with Pintu on building the #1 cryptocurrency bank for everyone. Working with monolithic and microservices systems have shaped myself on keeping up with the current technologies available to provide relevant solutions needed.
About Me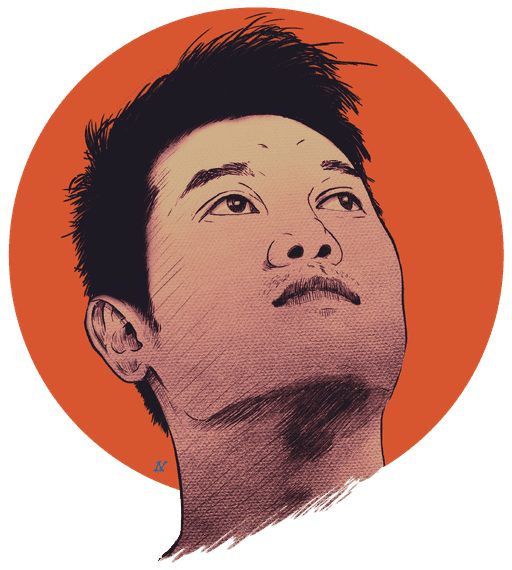 Illustration by Niko Wiratma
Since I'm a middle-schooler I always love computers. Computers weren't widely available at that time so I had to go to computer rental shops just to play with the good-old MS Word. I love printing some WordArt craft back then. During high-school time, I was lucky enough that my school build their first computer labs. I just had to take that opportunity and more often than not, I stayed all night long in the labs. That's when I was exposed to the World Wide Web. I thought to myself, I want to build websites.
I got my major in Information Technology from Maranatha Christian University in Bandung. Looking for job as fresh graduate was never an easy feat. But after decided Bandung was not where I could get the best experience on this field, I moved to Jakarta as I got offer as Web Developer role at Tokopedia. And the rest is history.
I've Been Working With
Senior Software Engineer
@
Pintu
August 2022 — Present
We are building the #1 cryptocurrency bank for everyone to accelerate the transition to an open financial system
Building internal tools to support day-to-day operation needs
Migrate some of internal components from NodeJS/NestJS to Go
Technologies
Redis
PostgreSQL
Protocol Buffer
gRPC
Tools
Github Workflow
Jira
Notion
Things That Interest Me Right Now
Web3 is one of recent phenomenon that caught my attention. It is stunning how fast things moving in blockchain world, adoption and technologies are one of many aspect that moving rapidly. Enthusiast claim that this is the future, but I've yet to be convinced by that. But learning something new will never hurt.
Other things that currently I like to do is learning the fundamentals. I got my bachelor degree in Information Technolgy, so I don't have that deep understanding of computers compared to others from Computer Science school. It's fascinating to learn what's behind the technologies that I use on daily basis professionally.
Connect With Me
Although I'm not currently looking for any new opportunities, my inbox is always open. Whether you have a question or just want to say hi, I'll try my best to get back to you!